Outdoor Inflatable Movie Screen, Outdoor Movie & Entertainment System Rentals Sonoma County Ca
Thrill Zone is pleased to bring you the most exciting new rental to come along in years, Inflatable Movie Screens. Imagine being in your favorite outdoor venue enjoying a hollywood hit movie, a timeless classic, music concert, or video game. We have several Inflatable Movie Screens for any size event. Inflatable theaters create an outdoor movie experience like no other. Great for school fundraiser, film festivals, special community events or promotions. Use inflatable theaters to enjoy outdoor movies by the pool, movies in the park, or entertainment in your backyard. Our inflatable theaters are complete with state of the art audio and visual equipment.
*DVD MOVIES * DVD CONCERTS * PLAYSTATION & XBOX * PRESENTATIONS * VIDEO / TV * MOVIES BY THE POOL * BACKYARD MOVIES
Big Movie Screen
24'x26', 30'x36', 40'x40'
We have screens for any size event from a school fundraiser to a large community movie night for 10k guests.  We can also have Drive-In movie systems.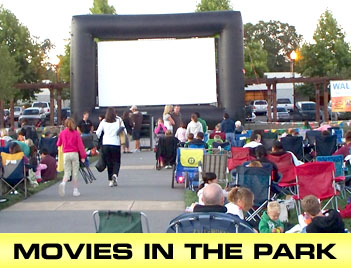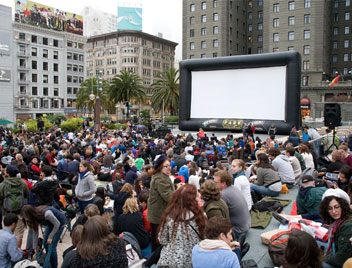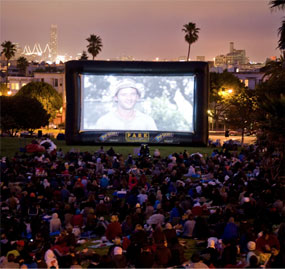 Backyard Movies
20'W x 40'L x 31'H
Start the evening with video games, such as Rockband or Dance Dance Revolution, followed by your favorite movie.  Ever dream of having your Justin Beiber or your favorite band play for your party?  Concert DVD's can be purchased online or any super store.  Pop one of these in for a party everyone will talk about!r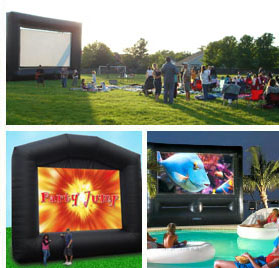 Guitar Hero Party with Giant Screens!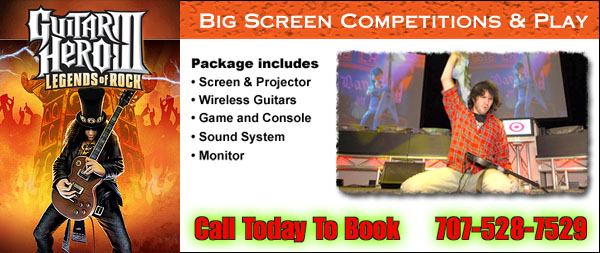 CLIENTS
City of Santa Rosa
Amy's Kitchen
Town of Windsor
Regusci Winery
Sonoma State University
Sonoma County Fairgrounds
Harvest Fair
Madera Monticeto Health Club
City of Rohnert Park
YMCA
City of Calistoga
City of St Helena
Napa Schools
Santa Rosa Schools
Proud Inflatable Movie Screen Supplier for: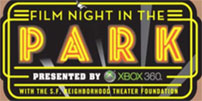 Testimonials
I hired Party Jump to do an Outdoor Movie Series for Christopherson Homes. They were incredibly helpful, professional, and accommodating. Andy arrived early, made sure everything was running smoothly, and even played music for the guests before the movie. I achieved my goal of creating a fantastic community event for our neighbors and it could not have been easier. I look forward to using Party Jump again next season.
Sincerely,
Debora Lloyd
Marketing Supervisor, Christoperson Homes, Inc.
Find out more about our Outdoor Movie Screens and Entertainment Systems on our starrymovienights.com website.
Call Us Today to Get Started Planning Your Next Party or Event! 707 528-7529